Typically, if it doesn't have wheels and an incendiary compression device attached to it that runs on refined dinosaur bones, I don't pay it much heed. I'm that weird old geezer in the corner of the pub who thinks Channing Tatum is a Brazilian wax treatment, and that Snapchat is when two people are getting testy with one another in a brief, heated conversation. Oh, you're going to see Kanye West in concert? Never heard of her.
So when this assignment arrived, I had no idea that this LeBron James was such a big deal. The guy apparently works six months a year, has a habit of dribbling, and thought that the weather in Miami wasn't nice enough, so he moved back home to Cleveland.
Crazy as that sounds to someone like me, it turns out that this "King James" isn't just "the best basketball player in the world," he's also gone through some cars in his day. And while some of us may not agree with his taste in vehicles or customization preferences, the guy's got an eclectic enough palate to be considered a bit of a gearhead. Besides, knowing how to dunk properly makes him far more money than we'll ever be able to conceive, and that's why this cheat sheet is here: to show that some of his money was put to use in the best way possible.
1. Lamborghini Aventador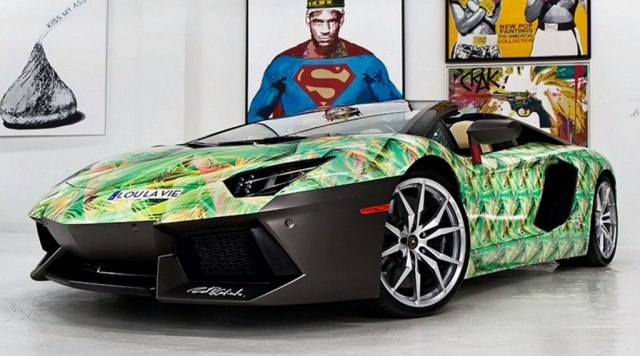 Source: STARS NEWS via YouTube
Back in 2014, The duPont Registry reported that Lou La Vie, Rich B. Caliente, and Toys for Boys Miami collaborated on this specially-wrapped Lamborghini Aventador Roadster to celebrate the launch of the Nike LeBron XI and the King James Legacy sneakers. The unique wrap was patterned after the liner in the "King's Pride" Nike LeBron XI shoe, and while the car reportedly cost $670,000 and was commissioned by Nike, the thought of hearing the roar of a 6.5-liter V12 and the jungle blur of it blasting past us on the interstate is what really draws us to it.
2. Porsche 911 Turbo S

Source: The World Cars via YouTube
The Turbo S is such a good car, why did LeBron look so pissed to be in it back in his Miami Heat days? Maybe he's forgotten that it has over 550 horsepower, a fantastic drive layout, six-piston calipers up front a four-pots in the back, and an interior that is sexier than an all-access trip to the AVN Awards. Maybe he's just grumpy about all of the sunshine, beautiful women, ocean, and paparazzi, and pines for the comforts of Cleveland?