"Aren't rucksacks waterproof?" is a question that I hear all too often, but the simple answer is usually a no. Some manufacturers offer waterproof rucksacks, but the truth is that it is a lengthy and expensive process which would quickly burn a hole in the pocket of the company and the consumer. Instead, most tend to include waterproof covers, and as handy as these can be, their reliability at keeping gear dry is questionable. The answer then, is dry bags.
Packing your kit into a couple of dry bags is the best way to ensure your gear is protected while you're in the mountains, and it's a handy way of organising your bag too. Dry bags come in many shapes and sizes with varying features, and it's up to you to decide what you need, be that a no thrills option or one with all the bells and whistles. To help you decide, here's how we got on with 10 different bags…
Craghoppers 15L Dry Bag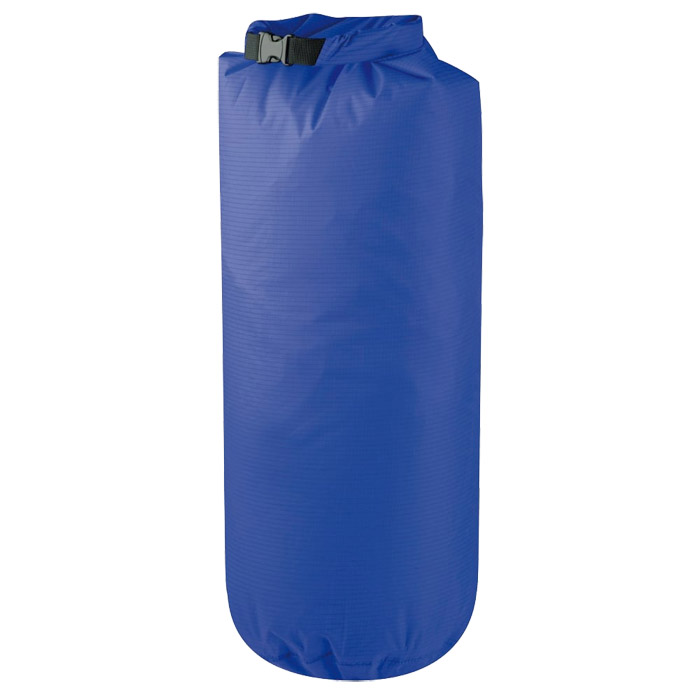 Craghoppers' submission for this test is a 15L dry bag which is a bit smaller than a few of the others we have here, but there are of course larger sizes in the range should you want more space. Unlike a lot of the competitors, there are no tags or straps at the bottom to hang or grip onto when removing tightly packed items, which is a shame, but there is a hook on the top you could use.
It comfortably fits a summer sleeping bag, but a three season bag is likely to be a squeeze. We found it stood up to abrasion well and kept our kit dry without fail. For the price, we think it's pretty good value and if you wanted more space you could quite easily buy two for the price of one of the more expensive dry bags on test.