Kerosene Inlet
Fingal Head
Now this will require a mission across the border and a roundabout drive along a bumpy dirt road (Letitia Road) to find one of the most secluded secret swimming spots on the Gold Coast. Anywhere along lust-worthy Fingal Head Beach is damn fine to throw down your towel, but we want you to head for the river side. Think of it as a treasure hunt with no map…keep your eyes peeled for a trail head on your left, park up, and walk through the beach scrub to Kerosene Inlet. This is as wild and remote as you'll find on the GC, so don't forget the supplies!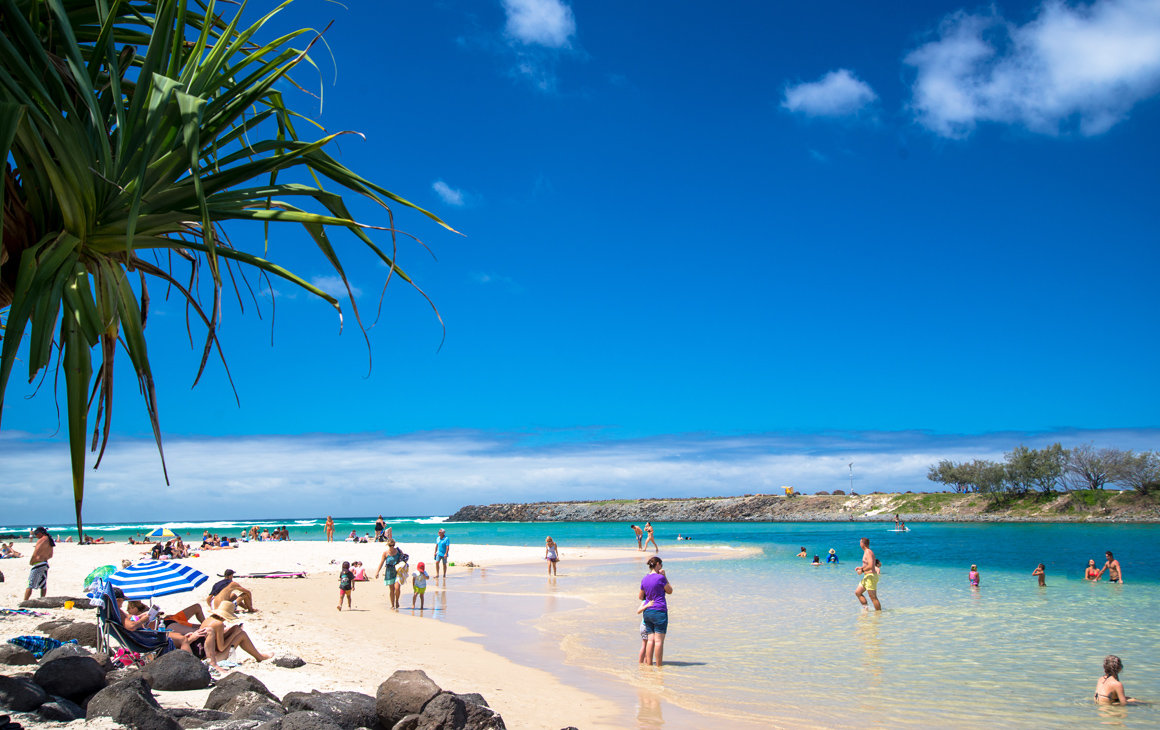 South Burleigh Headland
Tallebudgera Creek
Hardly a secret for locals… if idyllic azure waters are more your jam than being tumble-rolled in the breakers (after all, that hot new two piece is barely holding on as it is), seek out this stunning sandy spit on Tallebudgera Creek. Find a park north or south of the bridge and enter the leafy nature walk at the southern end of the Burleigh National Park headland. Follow the path for about 300 metres or half way around the point, popping out at a magical beach protected inside the breakwater. Backed by native sub-tropical rainforest and frequented by the odd bush turkey, if you can sneak in a visit mid-week this gem is pure heaven.