We're really impressed by the amazing sculptors we find everyday out there on the world wide web. Today we assembled out Top 10 Wooden Sculptures, introducing some of our favorite artists doing their magic with wood. Which is your favorite?
SEAT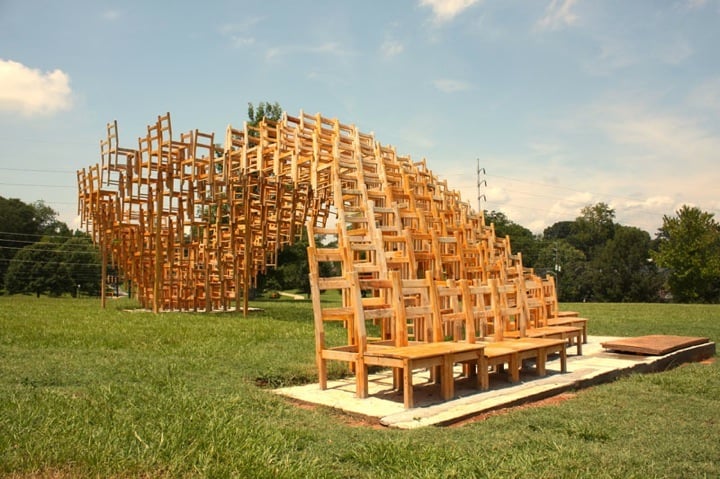 The Design collaboration Eboarch by Yon Ju Lee and Brian Brush from New York created a playful object out of 400 simple wooden chairs, that deals with the question of how we see and experience the architectural world around us. The chairs repose itself as a fundamental architectural event. It formalizes the transformation of chairs from useable objects into structural and spatial components of an ambiguously edifice.
SCULPTURES BY DAN WEBB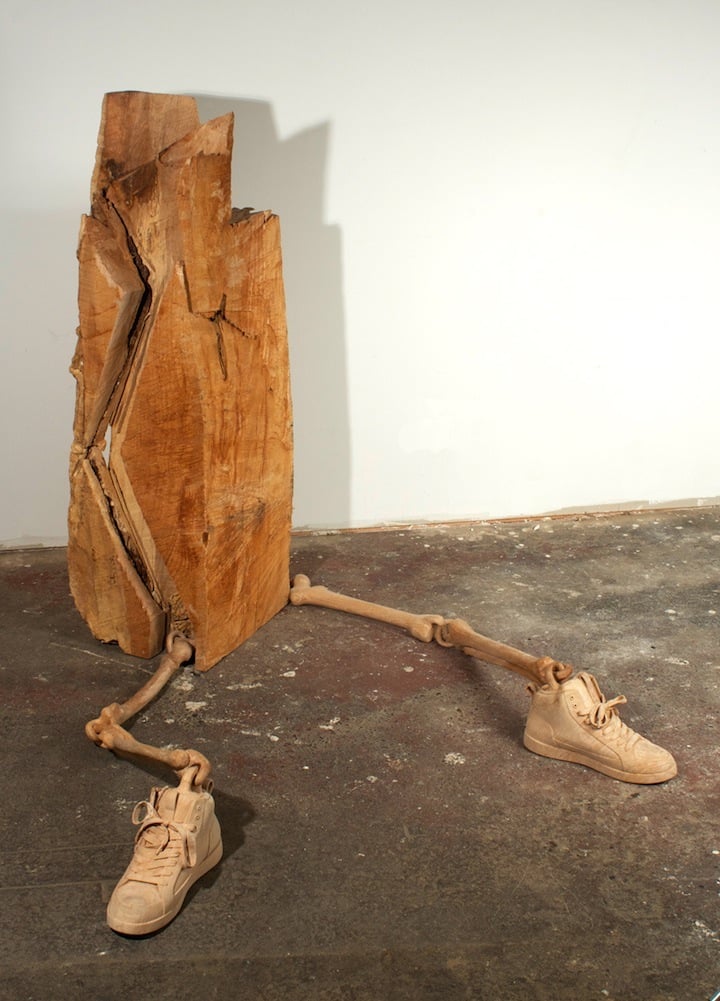 Born in East Lansing, Michigan and now living in Seattle, Washington, Dan Webb creates amazing sculptures out of wood. With their detailed texture and shape his works show off the beauty in the grain of the wood.