IMPLEMENTS BY JESSICA DRENK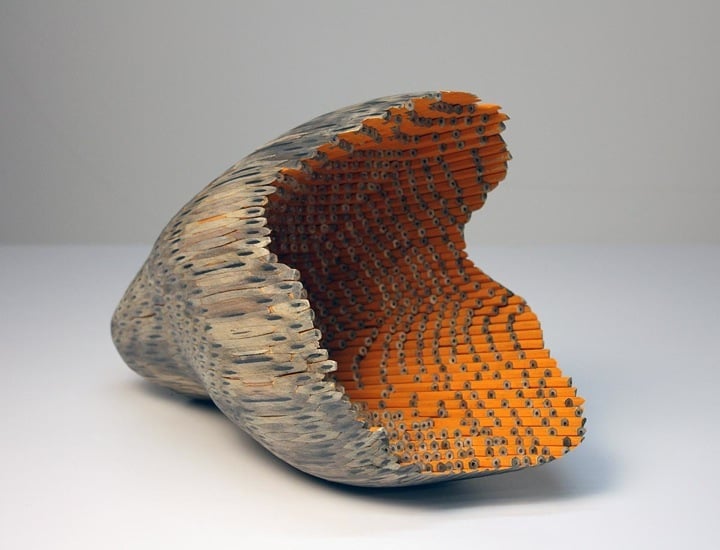 Jessica Drenk creates sculptures out of pencils. Each sculpture uses between 1,200 and 4,000 of them. After being glued together, the sculptures are sanded with a belt sander and other power tools, before being finished by hand.
MATCHSTICKMEN BY WOLFGANG STILLER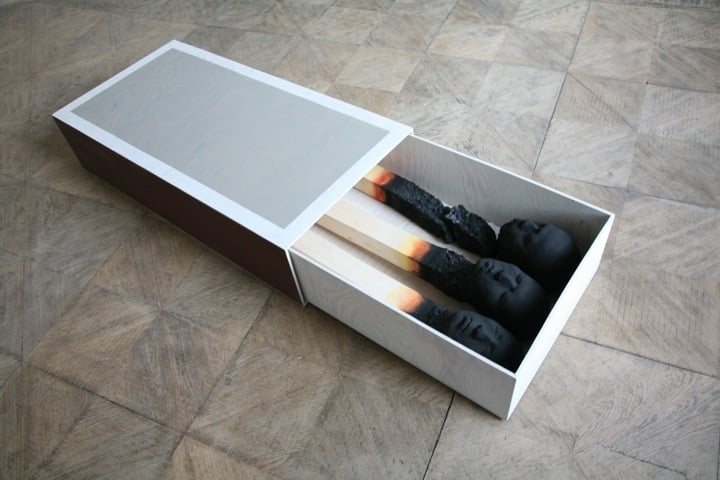 German artist Wolfgang Stiller created the 'Matchstickmen' out of thick pieces of lumber that he places standing or lying in the room. The faces are all different and meant to look as if they simply emerged in the wood after burning each flammable tip.