Winning tip: Ilkley Lido, West Yorkshire
Ilkley's outdoor pool is in the perfect location on the edge of town, yet you can look up and across to the famous moor. Go and you're instantly a child again – even on a dull day you feel as if it's sunny. It's nostalgic without feeling dated or jaded, a pool where you can swim and play.
Greenbank Lido, Street, Somerset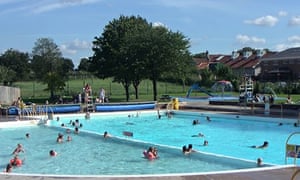 Two large pools are surrounded by spacious lawns dotted with mature trees. The main pool is 30 metres long with a deep end for diving, and the semi-circular children's pool has a slide. The water feels luxuriously warm, and the place beautifully maintained and spotlessly clean.
Portishead Lido, Portishead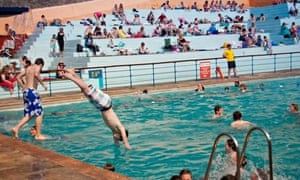 Perched on the edge of the Bristol Channel, the 1960s Portishead pool makes for a breezy but cheerful swim. Run almost entirely by volunteers, it was saved from closure and given an extreme makeover in 2009. It's open April to September, heated (typically 28C) with green energy, and there's an old-school tuck shop where a coffee will set you back 60p.